LLLLLink
Summary of Member.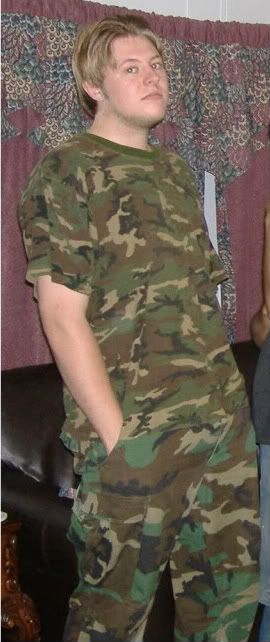 LLLLLink (5L for short) hails from North Carolina and is one of the newer members of KMC. He is the ultimate Link fanboy.
Personality
LLLLLink can surely be found on any Zelda-related debate. He is knowledgeable on many feats for many different characters, but proclaims himself to be a Zelda: OoT guru. Has a sense of humor, but is not very funny himself.
Frequence of posting/Posting style
He is cocky, and has no hesitation retaliating to hostility, even to the point of a mod stepping in. He recently has been displaying the ability to piss off the females of KMC without exception.
Favourite characters
Link (Hero of Time)
Ganondorf
Captain Falcon
Hector (Fire Emblem)
Saturos (Golden Sun)
Leon Scott Kennedy (Resident Evil)
Favorite games
The Legend of Zelda: Ocarina of Time
The Legend of Dragoon
Super Smash Bros. series
Elder Scrolls 4: Oblivion
Monster Hunter series
Trivia
Name originated from wanting the name "Link", but all forms of the name were taken, so he just put 5 "L's" in all caps out of frustration.
Looks like an "Epic Douche" according to Cyner.
Looks like Link according to Screampaste
He is formidable at Smash Bros.
He is a little prejudiced and judgmental.
He happens to be 6'3", and he laughs at the shorter members of the LolloveLinkclub: Screampaste, Cyner and Maester Yoda.
He enjoys playing Epona's Song for MooCow of Justice so that he may have the semen. It is unknown what he does with it.
*update*
It has been confirmed that 5L is using the semen samples to raise up a MooCow-clone army for his internet takeover campaign. Success rate has dropped to 2% because MooCow of Justice is impotent.
Mascot of the LolloveLinkclub
AKA Dunsparce
Quotes
Most win
I was born with a meter that detects how attractive a woman is. I believe the common name for this meter is called a penis.
Most hilarious
Most fail
Most fanboy/girlish moments.
Posting anything ever.